Make it a December to remember! A wonderful and pleasant month has arrived. This year, the special Christmas post should not be forgotten. It is precisely during this time that it is nice to bring a warm Christmas greeting to loved ones that you cannot visit due to circumstances or because they may live far away. That's why real mail is so fun and important, especially in this fun month. Send a warm Christmas greeting with this 5 x special Christmas post.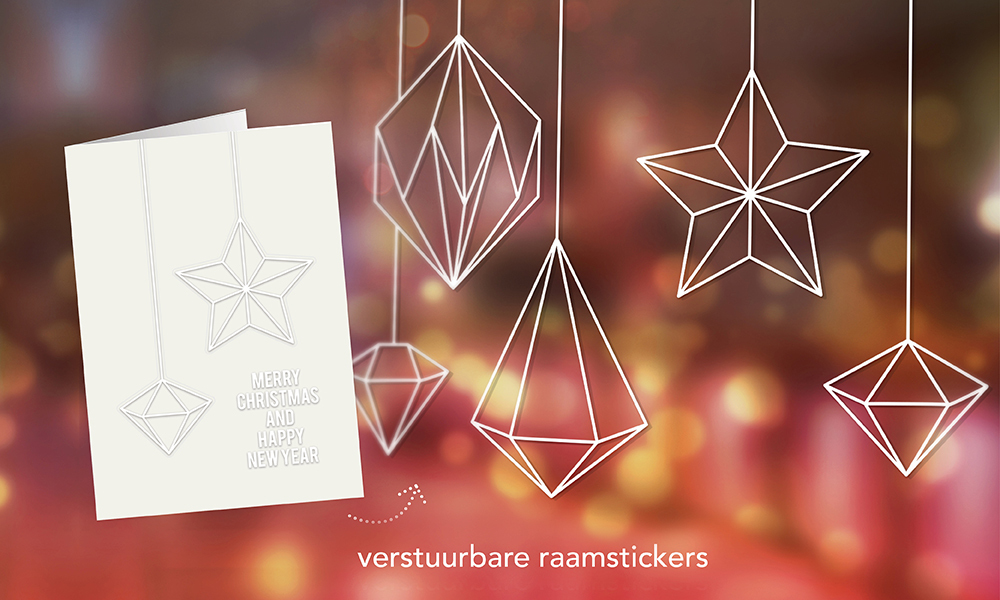 1. Window decals
Aren't they cute, these cheerful window stickers with Christmas decoration? These beautiful window stickers are a card and gift in one . You can easily stick the synthetically adhesive stickers on the window, but you can also easily remove them. So you can enjoy the cute deer in the bell jar , winter ice skaters or decorative Christmas hangers every year . The stickers are on a double A5 card in which you can write a warm message for the recipient to make it a fantastic and unforgettable December. That's nice to receive.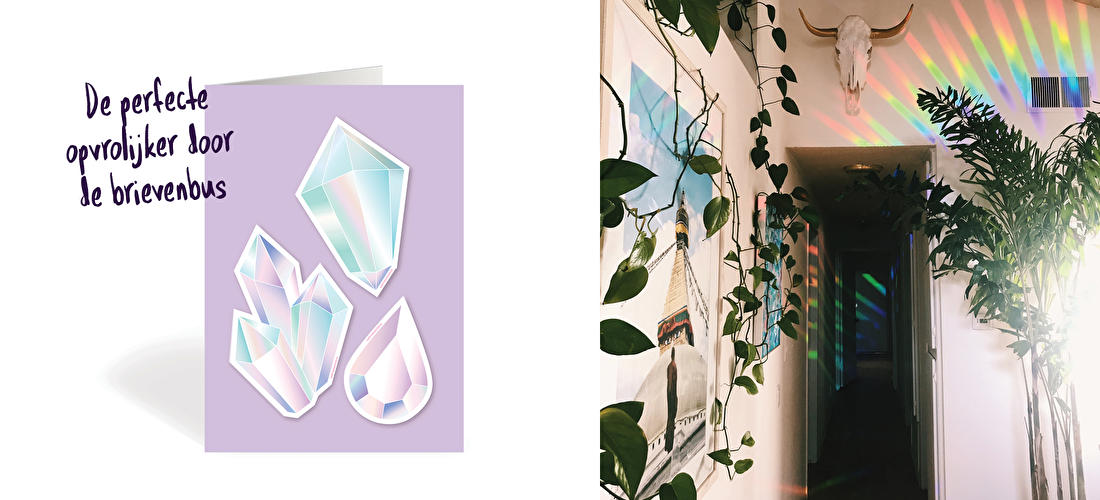 2. Rainbow Makers
With the dark days before Christmas, these are the bright spots you want to see shine! This immediately makes you happy. This window sticker combines the healing powers of gemstones with the magic of rainbows. Stick them on a window and as soon as direct sunlight hits them, magical rainbows will appear. This Happy Windows give you positive energy, calms and stimulates the mind and dispels anger, fear and anxiety. We could use that in this special time! In addition to the endless healing effect of these natural powerhouses, you also get a mountain of optimism and a smile on your face. Don't you wish everyone this cheerful and special Christmas post!?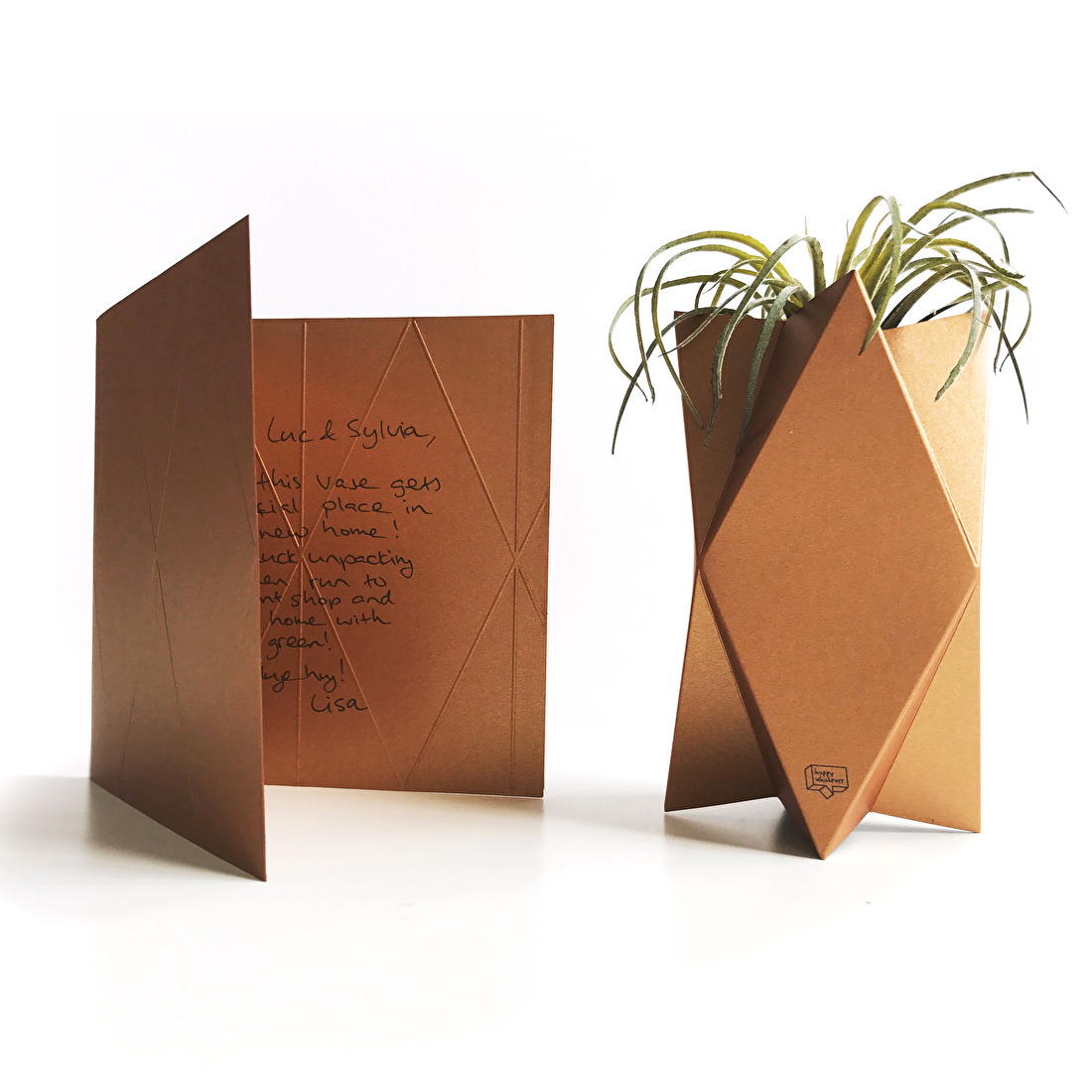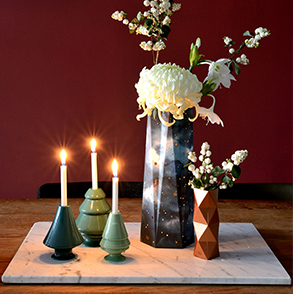 3. Vase cards
Oehlala… do you have this beautiful one vase cards seen already? You can quickly fold these special cards into a vase. How cool is that!? This beautiful watercolor of an enchanting sky finished with a layer of gold foil is really a feast for the eyes! As a vase, it transforms an empty wine bottle into a real eye-catcher in the living room, but it is also super fun to decorate a few dried flowers in it. It brightens up the dark days so nicely.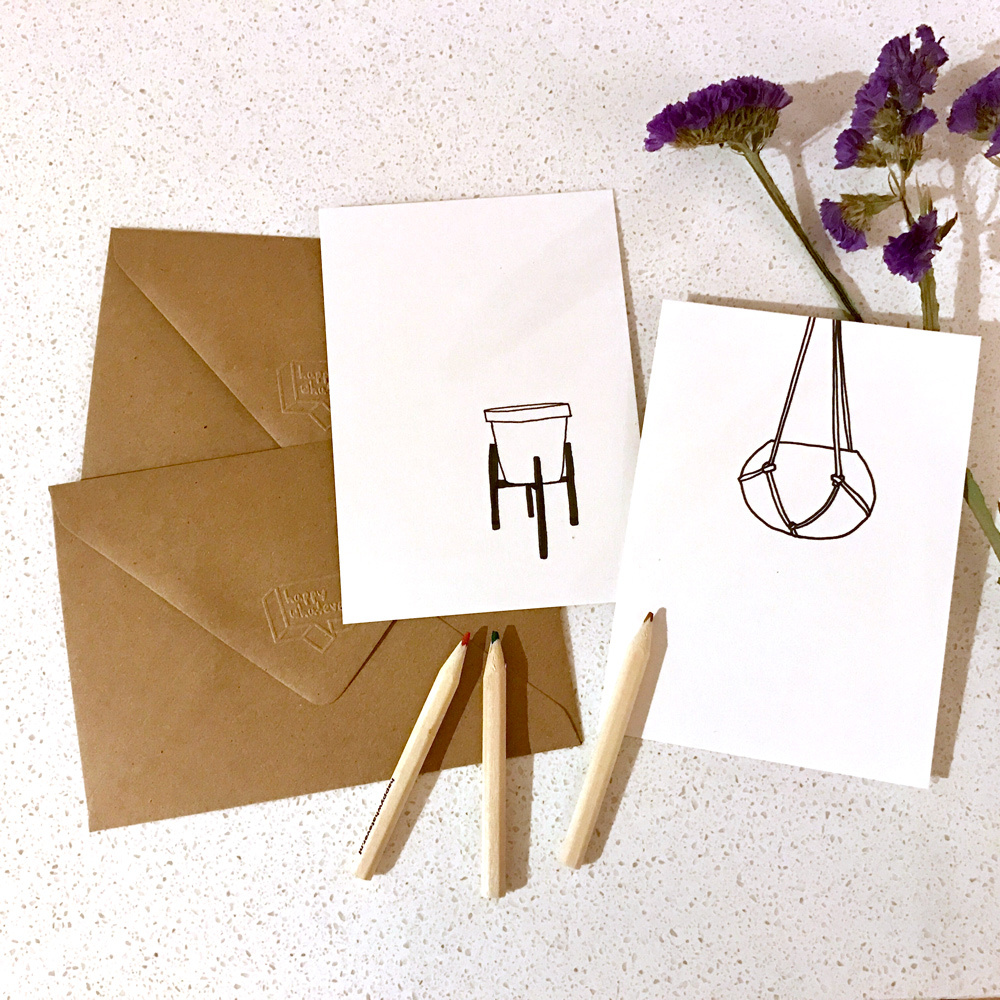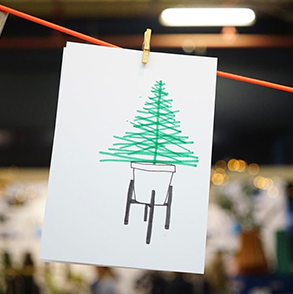 4. Draw your own Christmas tree
And let's not forget these special Christmas cards! A set of 5 cards with empty pots to draw, craft or paint a Christmas tree yourself and send it to wish someone a Merry Christmas. Super fun to get started and make your most beautiful creations. Or let your child draw and decorate the Christmas trees! Are they right to do something and grandpas and grandmas think this is fantastic to receive.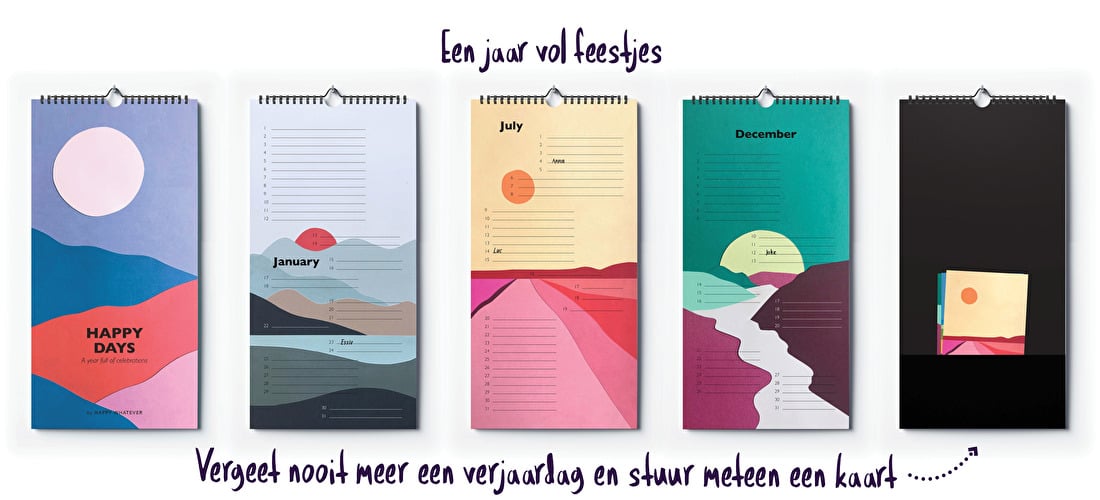 5. Landscape
maps and calendar
Are you a little less creative yourself, but would you like to surprise people with a beautiful card in December? Then these landscape cards are a must! You can choose from different landscapes and if you can't choose between all those beautiful cards, you can order a package with all different cards. This way you can always give someone a beautiful and happy day at any time. And with a fresh and sparkling New Year ahead, the Happy Days calendar should of course not be missing to remember the birthdays of all loved ones in the coming year. This way you won't forget to send anyone a card and a warm greeting.
Have you also become enthusiastic about all this beautiful and warm Christmas post and you can't choose? Then the Christmas mail box or the Good starter box really something for you! Bring several items into your home to give others a warm greeting. We wish you happy holidays and a wonderful and loving 2023!
Tip : Have your Christmas mail sent directly by me, because this saves you extra shipping costs. Write your message in the comments and I'll make sure the card is sent to the recipient you want to give a warm Christmas greeting.